So I haven't really been doing banners and stuff lately, but I'd really like to get back into it. So I'll open requests for a while - know that I
cannot
guarantee that I will give you your request quickly. I'll try to, but school gets in the way often. Here's a couple of my works, from newest to oldest.
Icons:
http://s748.photobucket.com/albums/xx12 ... ories_/lj/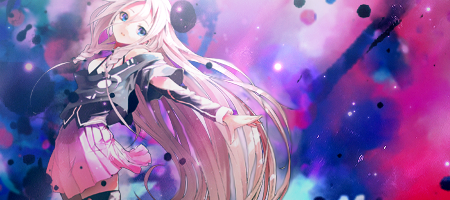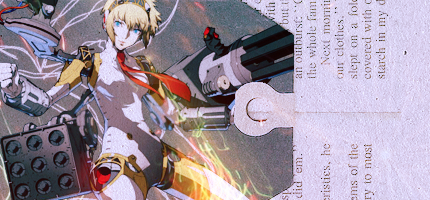 Any size is fine, just tell me ____x____px and I'll do it. As for the image you'd like me to use, I'd prefer it if the image was 'flowing' in a certain direction: For example, rather than giving me an image with Kurisu standing straight like
this
, I'd prefer it if you gave me something like
this
, because it's flowing to one direction (in this case, upper right.) But if you reaaally can't find anything like it, or you have no idea what I'm saying, just give me whatever you'd like.
Extra details like colours, texts, and the kind of style you would like (you can base it on the banners I have up there, e.g. I want something like the Kirakishou banner or whatever)